Bulbs.com, a major online Light Bulb Superstore, announces "The Story Behind The Switch" contest in celebration of Earth Day, April 22, 2017.
The purpose of the contest is to invite LED buyers to share their stories about what inspired them to convert to more energy efficient LED lighting.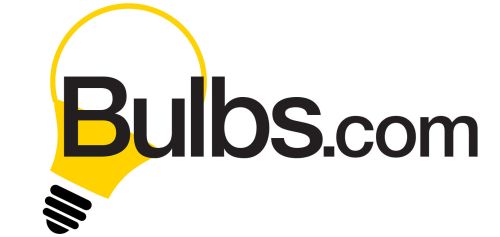 (Image: Bulbs.com)
The contest is open for entries until April 30, 2017.
Go to https://www.facebook.com/Bulbscom/app/1074352142592566/ to enter.
Upload a picture or video of your LED project and provide a short description of what led you to convert to LEDs.
Share your entry with friends and colleagues so they can vote on your story and help you win $1,000.
The LED Story that generates the most votes by midnight April 30, 2017 will win $1,000 in a drawing held on May 1, 2017. In addition, the first 100 entries to submit their LED story will receive a free
Bulbs.com
t-shirt and headlamp.
The contest provides a great opportunity for LED buyers to share their stories about what inspired them to transition to more energy efficient lighting. It's also a fantastic opportunity to help encourage other lighting buyers to make the switch to LED lighting in celebration of Earth Day April 22, 2017.
LED Lighting is 80%-90% more energy efficient than traditional lighting and conventional light bulbs (i.e. Metal Halide, CFL, Linear Fluorescent, or Halogen). This means that roughly 80% of the electrical energy is converted to light rather than being lost as heat with traditional lighting.
Upgrading to LED lighting means your HVAC costs can be reduced as a result of lower heat emissions with LED lighting. This can deliver up to 80% savings on your utility bill. Energy savings is only part of the benefits from LED lighting. Other benefits include:
Longer life and less maintenance - LEDs have an outstanding operational life time expectation of sometimes up to 100,000 hours. The long life span of LEDs means that you will spend far less on maintenance and replacement costs over the extended life of the bulbs.
Application efficiency - LED lighting achieves higher application efficiency through better light emission. Many LED bulbs and fixtures produce over 100 lumens per watt. This performance characteristic enables a standard 8 watt LED bulb to generate as much light as a 60 watt standard incandescent bulb resulting in an 85% reduction in energy consumption.
Color Rendering - LED lighting offers a superior color rendering index (CRI), which ensures that objects are seen in their true, natural beauty so you can see the colors of your artwork, or better merchandise your products.
Color temperatures - LED lighting offers a range of color tones perfect for any application, from the warm look of an incandescent bulb to the bright white look of daylight.
No toxic material - LED lights are free of toxic chemicals. Most conventional fluorescent lighting contain a multitude of materials like mercury that are dangerous for the environment. LED lights contain no toxic materials and are 100% recyclable, and will help you to reduce your carbon footprint.
Durability - LEDs are extremely durable and built with sturdy components that are highly rugged and can withstand even the roughest conditions. LEDs make great outdoor lighting systems for rough conditions and exposure to weather, wind, rain or even external vandalism, traffic related public exposure, and construction or manufacturing sites.
Zero UV emissions - LED Lighting generates little infrared light and close to no UV emissions. Because of this, LED lighting is highly suitable not only for goods and materials that are sensitive to heat due to the benefit of little radiated heat emission, but also for illumination of UV sensitive objects or materials such as in museums, art galleries, archeological sites etc.
Design versatility - LEDs have tremendous design flexibility and can be combined in any shape to produce highly efficient illumination. Individual LEDs can be dimmed, resulting in a dynamic control of light, color and distribution. Well-designed LED illumination systems can achieve fantastic lighting effects, not only for the eye but also for the mood and the mind.
"Instant on" reliability - LEDs can be turned on instantly and brighten up immediately when powered on, which has great advantages for infrastructure projects such as traffic and signal lights.