The challenge was to make SLOTLIGHT suitable for outdoor use in the harsh conditions of dust and high ambient temperature in Qatar. With the support of Tridonic and the use of TALEXX Crystal chain, as well as the expertise of the Custom Product Department in Dornbirn, a solution using the SLOTLIGHT body with the TALEXX IP67 modules inside could be offered. This allowed to maintain uniformity and lux levels as per the designer's intentions.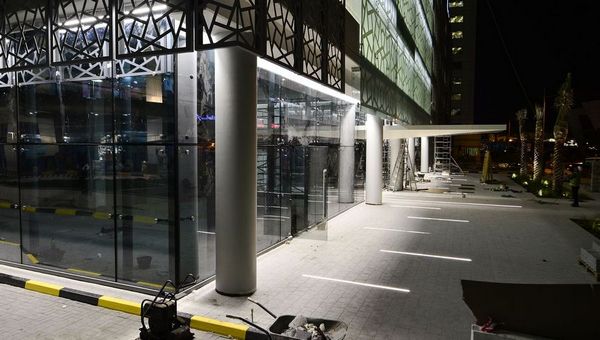 The parking lot in Qatar after lighting upgrade.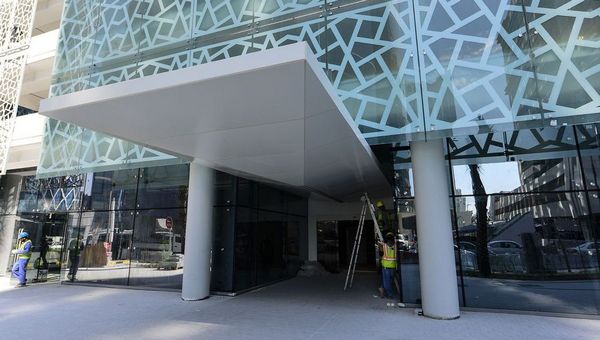 The lighting installations under construction.